Top garage door materials
When securing your garage space, you need to install a door that is stable, matches the environment around your garage, is strong, and favors your budget. There are a number of garage door materials to assess before you decide on one that suits such needs. The following garage door materials are available.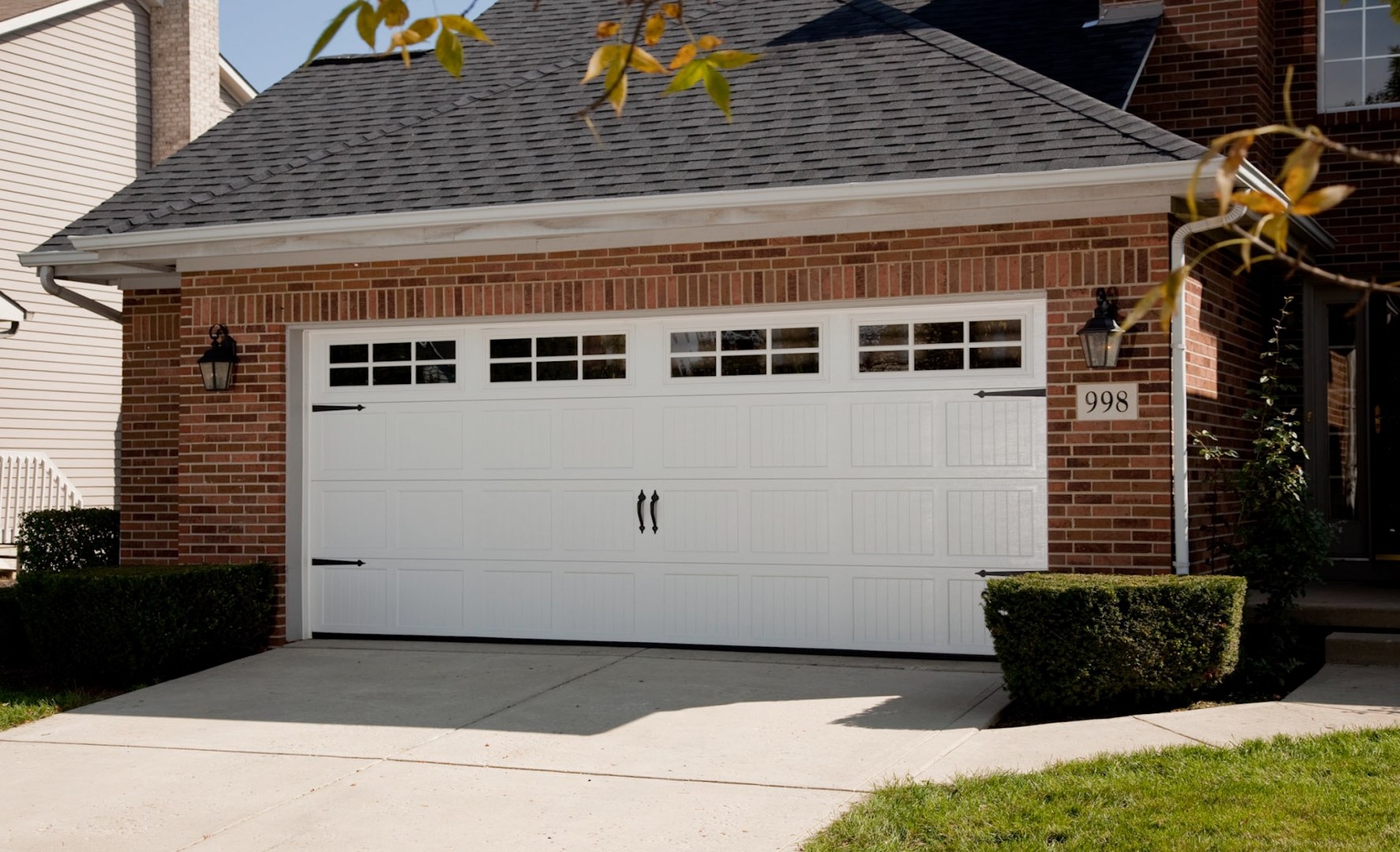 Glass
Glass is more modernly used indoors and windows. When used in garage doors, they provide more natural conditions in garages with better garage illumination. Glass is resistant to rot, rodents, and effects of bad weather. They can, therefore, be used in a variety of garage doors, whether interior or exterior. They suit perfectly as sliding patio doors in garages. As opposed to the old glass which shatters more easily, the modern glass is embedded with fiber and will not shatter when knocked by a hard material making your garage much more protected from break-ins and accidents caused by wind, storms and attempted robbery. Glass can also be frosted or tinted to add privacy to your garage.
Wood
Wooden doors are natural and easily blend well with your environment giving your garage a better aesthetic value. However, wood is much more vulnerable to rot due to bad weather and can be easily eaten by rodents. The material requires periodic maintenance, such as painting, and may be very costly in the long run. Proper care of wood can elongate its lifespan, making it look good while protecting your garage for whichever period you desire. Wooden doors come in several styles and can be customized to fit your garage. They are more insulating and can be made into double doors or sliding doors. With the rising cost of wood, installing a new wooden garage door is an expensive task.
Steel
However, not very much insulating, steel is stronger than wood and is much more durable with lower maintenance demands. It can, however, be galvanized and customized to blend with the environment. Steel also dents easily and must, therefore, be treated with care as denting will increase maintenance cost for the material.
Aluminum
However, much more expensive, aluminum doors are lighter and require low maintenance as compared to steel. They are, therefore, commonly used in garages with wide double doors. If high cost not a factor in your budget, aluminum is a better garage door material. However, it is not as strong as wood or steel and may not protect your garage from break-ins or robbery.
Fiberglass
These materials are thermally efficient and are commonly used in homes and garages in hot climates when bonded with steel frames insulated with polyurethane. These materials can be easily customized to resemble wood by painting in a variety of décor and styles. However, this comes with an extra cost, and you must consider the implication of an extra cost on your business.
Vinyl
Vinyl requires low maintenance. It is stronger with the ability to resist denting, rust, wind, sand, and salt. They are, therefore, much more used as garage door materials in coastal regions.