Types of Garage Door Openers
There are several brands and types of openers. The most common types include Chain Driven, Screw Driven, Belt Driven, Direct Drive, and Jack Shaft drives. They all have their merits and demerits, which we'll detail for you here:
Direct drive or Jackshaft
It is very flexible and saves on space, but comes at a hefty price. It uses a system of pulleys and cables to open the garage door while saving you space at the same time. Its motor is attached to the wall beside the door bringing about its space-saving features. It is an exceptionally quiet system, made with a lot of technological wizardries, thereby making it the most expensive system to buy.
Chain drive
They are the most affordable and dependable, but very noisy. They are the most common garage door openers because of their affordable price and sturdiness. These openers can handle heavier garage doors very easily at a very convenient cost for the owner.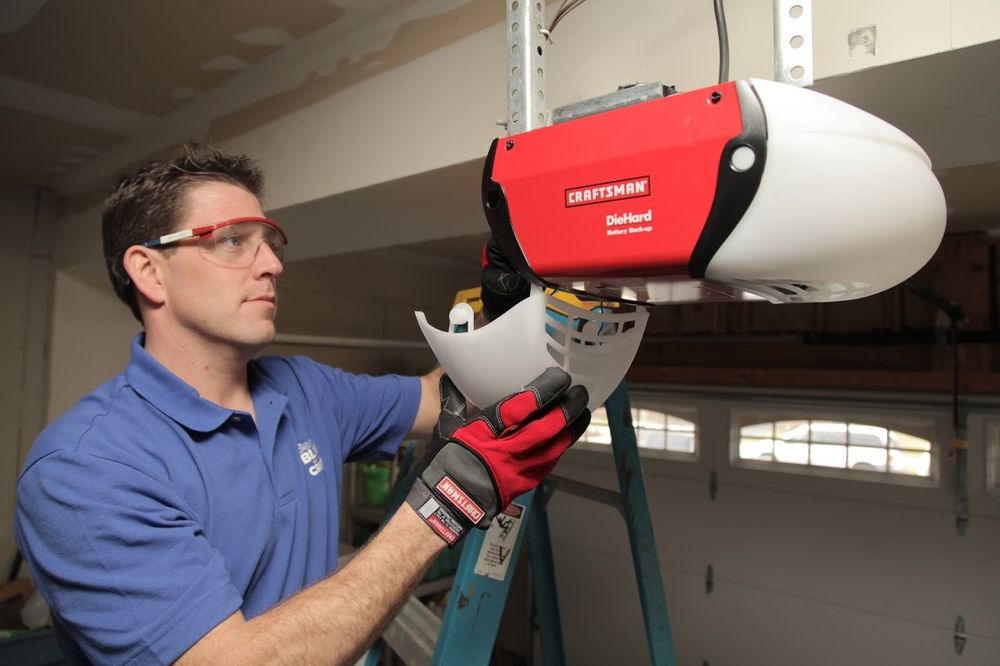 The screw drive
It is a quiet garage door opener, but it works best with small garage doors. It is a step up from the chain drivers in terms of noise. It relies on gears and long threaded rods to open and close garage doors. Its moving parts are fewer than chain drives, but its gear requires to be regularly lubricated so that it does not prematurely strip the rod due to continuous use. The only downside it has is that it can only be used for lighter and smaller garage doors.
Belt drive
With a similar function to chain drive openers, belt drives use a rubber belt around gear to pull the garage door. Having very few metal parts to operate makes it the quietest of all door openers while providing reliable functionality. These types of openers can be very pricy than their counterparts but worth it for the silence.
New Technological Developments in Garage Door Openers
Garage Door Sensors: garage doors have been fitted with sensors that pick up sudden movements such as children or pets running around while the door is closing, instantly making the garage door to reverse. This prevents serious accidents and injuries.
Noise Reduction: garage door openers such as the belt drive use a belt to open and close the garage door, thereby reducing noise.
"Rolling Code" Security: unlike the old garage door openers that had a fixed code that could easily be intercepted, the new ones constantly change their codes after every use making it very hard to be duplicated for a break-in.
Keypad Access: the new garage door openers can be controlled by keypads to open the doors.
Smartphone Access: garage door openers can now be controlled by smartphones.
Emergency Battery Backup: garage door openers currently have batteries that kick in when power fails.
Door Repair Service for Your Broken Garage Door Opener
If you have a broken garage door opener or a malfunctioning one, then contact us to book an appointment. We offer garage door opener repair services, and we have a team of well-trained employees that will provide you with excellent service. Your satisfaction is our joy.
Don't Hesitate to Contact Us