Wooden garage doors are usually worth being invested in because they have an attractive appearance and are very appealing.
Wooden Door Types
Mahogany
Mahogany combines both durability and beauty in a single package that is suitable for any home, including the luxurious homes. Working with it is very easy, and it can hold decorative cuts very well. Its rigidity and strength are what mahogany is known for. It can, therefore, be used to create door panels that are very large without the risks of it splitting, sagging, or warping. It is also in a natural way resistant to insects and moisture.
Cedar
It is also a very popular wood in the making of garage doors. Similar to mahogany, it is also a strong wood type with a strong resistance to damage that may be caused by insects or moisture. It can withstand almost any weather and remains firm during conditions such as high temperature and humidity and remain in the same physical condition. Warping or cracking is not a problem when it comes to cedar as it is naturally resistant to the factors that promote them.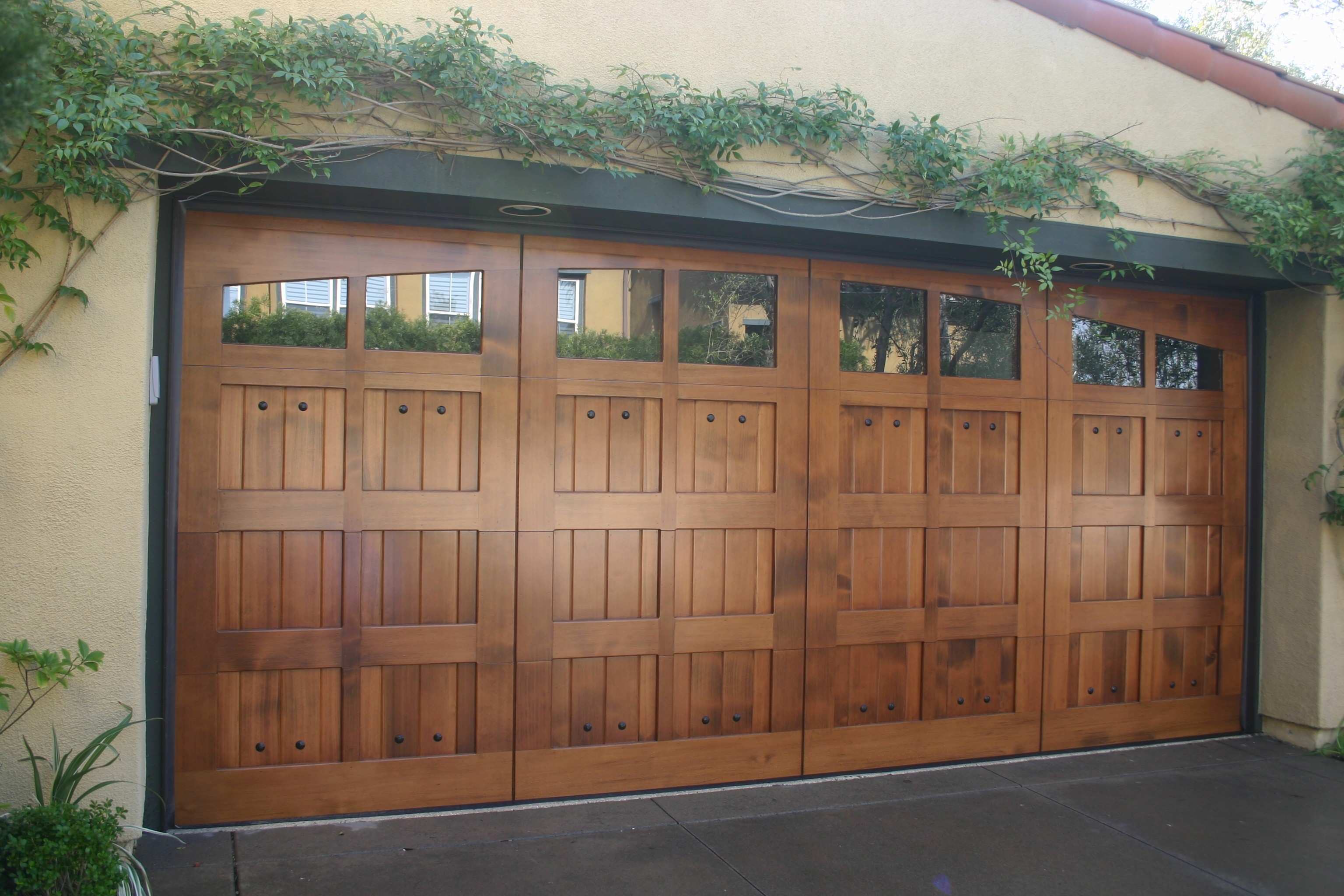 Redwood
It is a combination of different wood to come up with one strong wood of several layers. It is, therefore, safe from the effects of heat and water that may warp it. Painting of the wood is possible.
Reclaimed wood
Its popularity has been greatly increasing because it creates unique doors. Its major advantage is that to get it. No wood has to be cut down, therefore, protecting the environment.
Plywood
It is probably the cheapest wooden garage door there is. It sometimes comes with a hardwood skin on the exterior to better its outward appearance. Because of the fact that it is thin, it sometimes has to be insulated with a layer of foam core.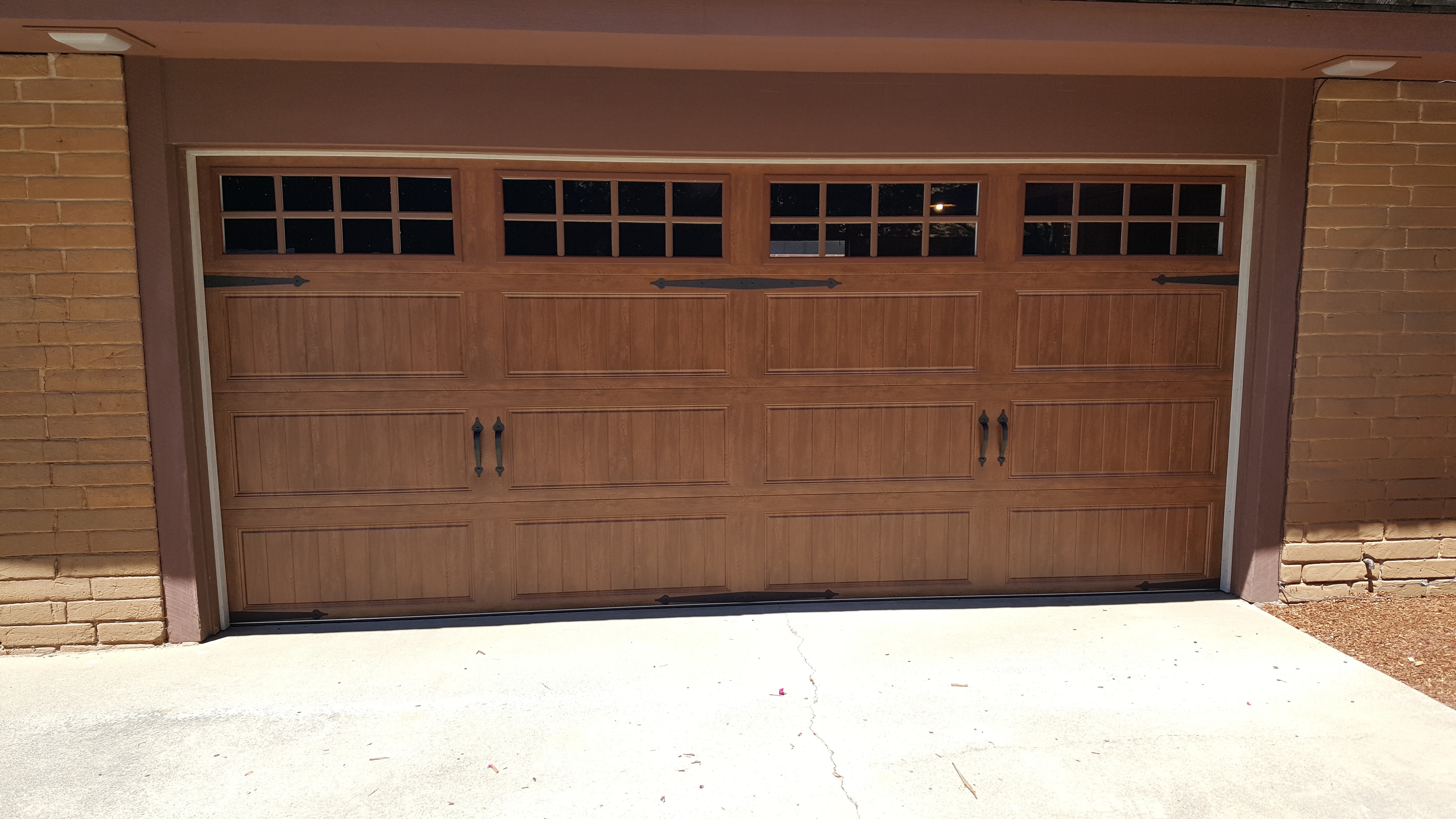 Advantages of Wooden Door
Wooden garage doors have a lot of benefits such as:
Long lifespan: wooden garage doors remain looking good even as they get older, unlike other garage door types. Even as it faces the elements, it remains strong and good looking.
They are soundproof: wood is naturally a sound barrier. In a noisy area, a wooden garage door can prove to be very useful. Wood reduces more sound than steel.
Very hard to wear out: apart from steel doors believed to be hardwearing, wooden garage doors are also hardwearing. If the wood is treated, it can withstand extreme changes in temperature, and on top of it, it can serve as an insulator. During the months of winter, your garage will be warmer if its door is wooden.
Easy to repair: wood is easier to work with than steel. Repairing it is, therefore, easier.
Versatility: wooden can be operated both manually and automatically with ease.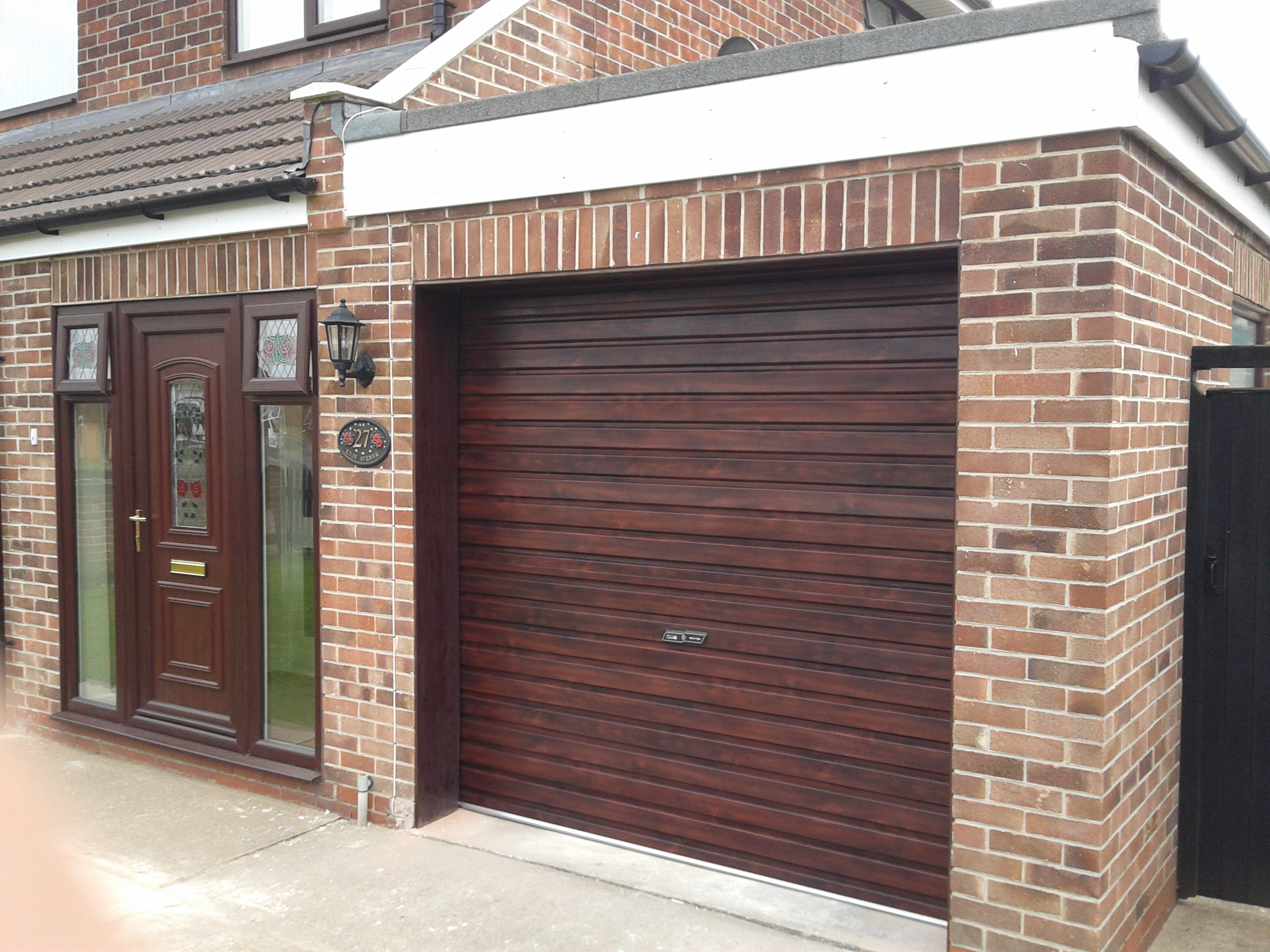 Disadvantages of Wooden Doors
Wooden doors are more expensive to install as they have to be trimmed to fit your home.
They are not durable when it comes to water. Water can easily damage wooden garage doors.
If you need to install or repair your wooden garage door, call us today to book an appointment. We offer high-quality garage door services. We look forward to serving you.