Types of Garage Doors
There are very many different types of garage doors to choose from, both automatic and manual. The six common ones include the sectional, slide to the side, roll – up, tilt-up retractable, tilt-up canopy, and the side-hinged. The following is a breakdown of the different types of garage doors.
Sectional garage doors
This is a very common type of garage door in the United States. They are made of panel sections connected with hinges. When opening or closing, wheels at the edge of each panel roll inside a vertical track on every side of the doors opening. These doors are made from steel, require low maintenance windows that can be customized to insert hardware, colors, and textures. There are both insulated and non-insulated models.
Roll-up garage doors
They are residential but mostly applied in commercial use. They require a lot of ceiling space to be installed and, therefore, not suitable for areas with limited ceiling space. They can withstand heavy use and have high-performance units that can be built without springs or be enclosed to prevent rust, freezing, and corrosion.
Side-hinged garage doors
They swing open and are closed from a hinged frame on any of the sides of the opening.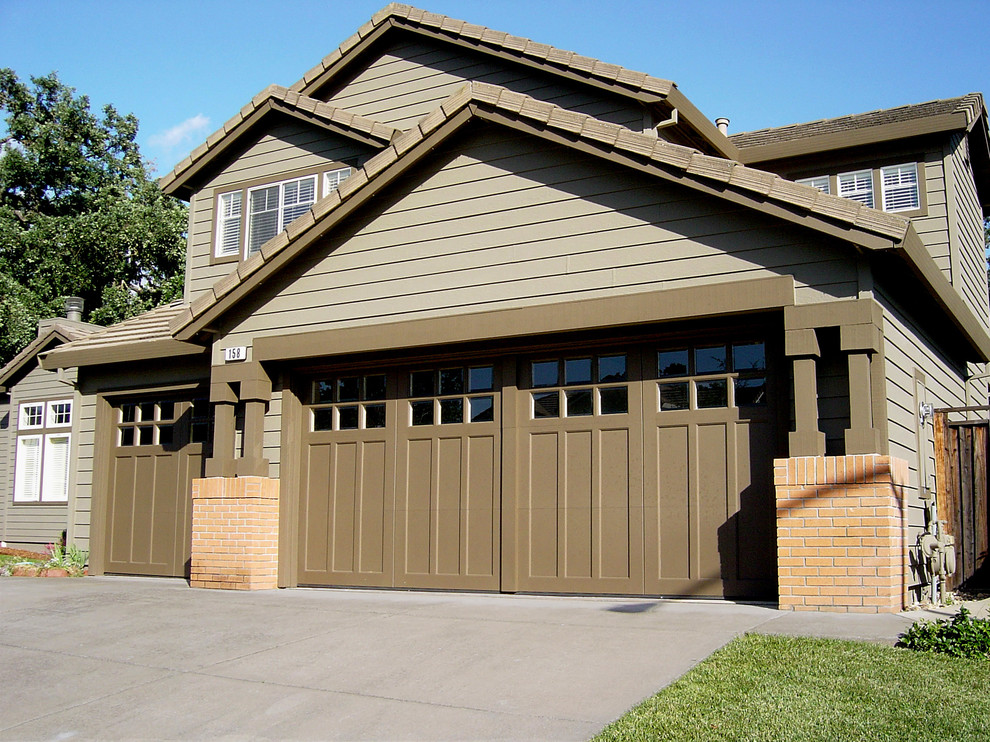 Side to side garage doors
This garage door operates by bending to one side and sitting parallel to the wall. They run along with lower trolleys that are flexible just enough to be able to work with slopes in the floor or ceiling. Balancing springs are not necessary, and they have built-in retractable motor that is automated.
Over canopy and tilt-up garage doors
They do not have any sections and are made up of a single solid piece. They can tilt up into the garage because they have a pivoting hinge mechanism. It sits parallel to the ceiling of the garage, and when open, it extends past the front of the house.
Tilt-Up and over Retractable Garage Doors
They lift up into the garage, similar to the tilt-up canopy design. They are supported independently from the frame, therefore not protruding past the front of the house.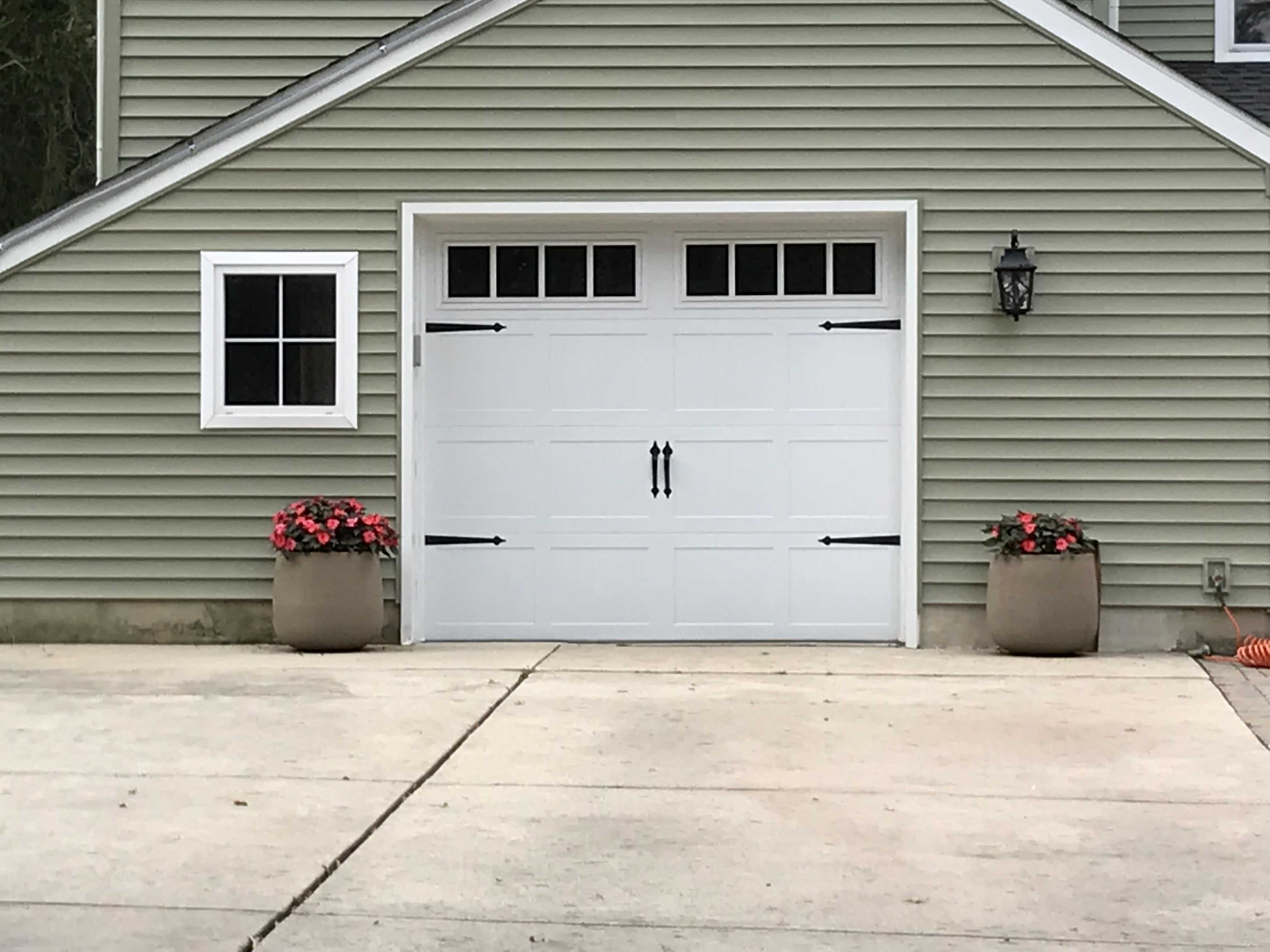 Garage Door Safety
These features are put in place to keep garage door users safe. Garage door openers have a safety feature that reverses the door if it encounters an obstruction. The electric eye on modern garage doors also reverses the garage door when something crosses its path. Torsion springs are placed in manual garage doors to make opening it and closing it easier.
Broken Spring Replacement
Panel Replacement
Track Replacement
Sensor Alignment
Cable Replacement
Garage Door Roller Replacement
Garage Door Opener Repair
Garage Door Opener Replacement
Wireless Key Pads
Additional Garage Door Opener Remotes
Garage Door Tune-up
Garage Door Safety Inspections
Preventive Maintenance
Complete Garage Door Replacement
Complete Garage Door Repair
Avoiding Problems in the Future
We offer professional garage services guaranteed for the best performance of your garage door. We have a team of well-trained experts on all things related to garage doors, whether it is maintenance, checkups, repair, replacement, or installation we have you covered. To avoid any problems associated with your garage door in the future. Contact us for the best garage door services.